VETERINARY CLINIC
OF MONESTOY
14 le grand chemin 71360 EPINAC
03.85.82.13.14
Monday to friday : 7:30 pm – 7:00 am
Saturday : 7:30 pm – 6:00 am
Emergency 24h/24 7j/7
03.85.82.13.14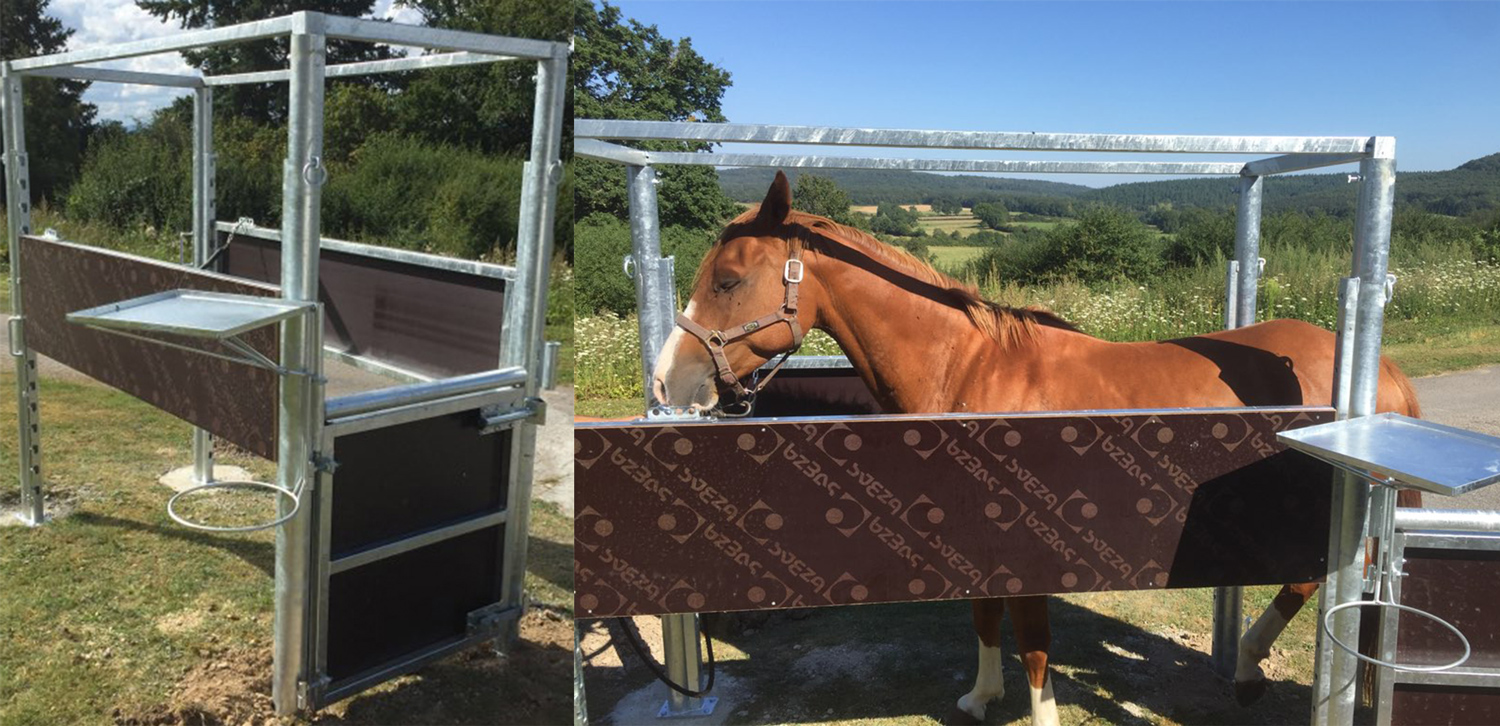 Ultrasound bar
 Thanks to this equipment, it is now easy to perform ultrasound scans for the reproduction of mares (ovulation monitoring and pregnancy diagnosis) in the clinic. We can also perform clinical examinations and safe care for your horse.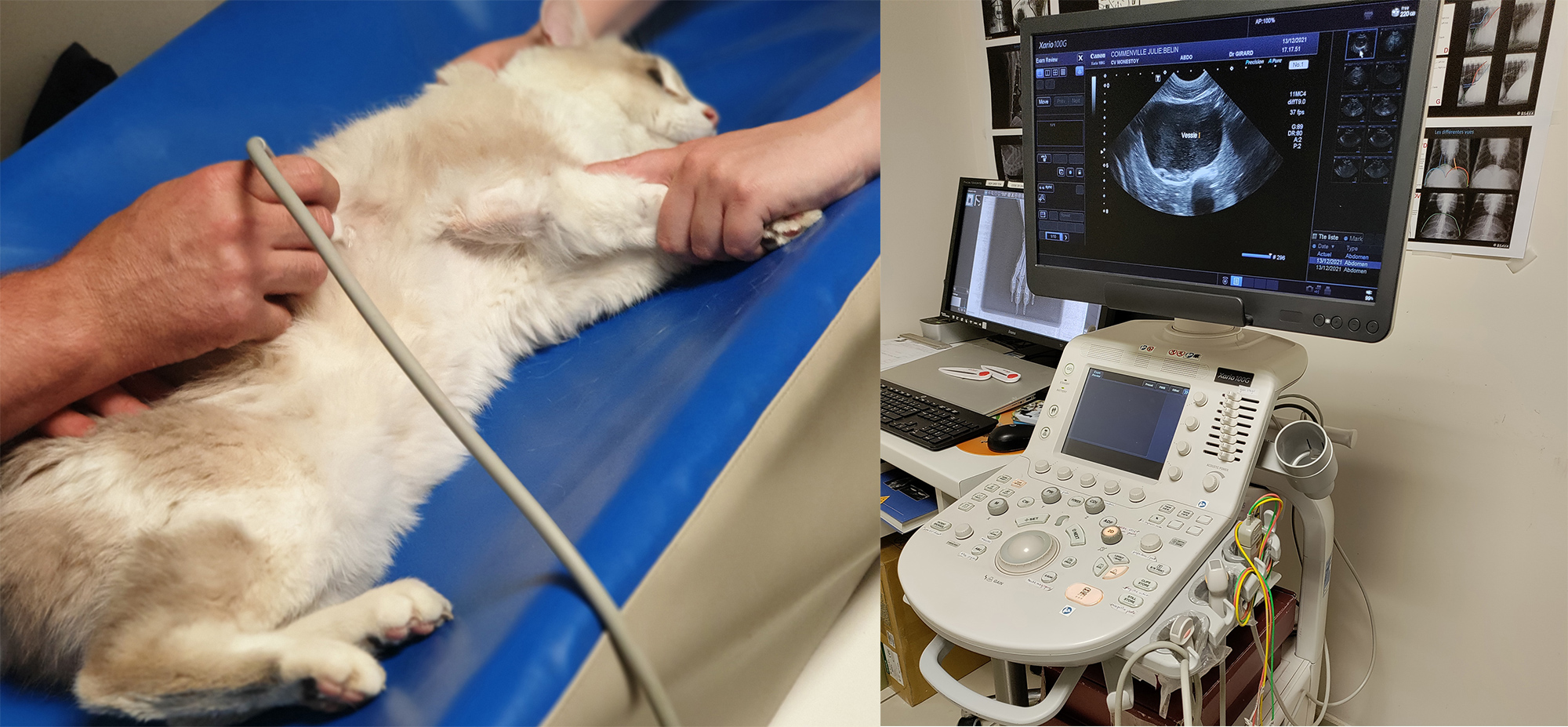 Dog / Cat Ultrasound
The use of medical imaging is essential to diagnose many diseases. This CANON ultrasound system is versatile: it produces high quality images during abdominal and cardiac ultrasounds.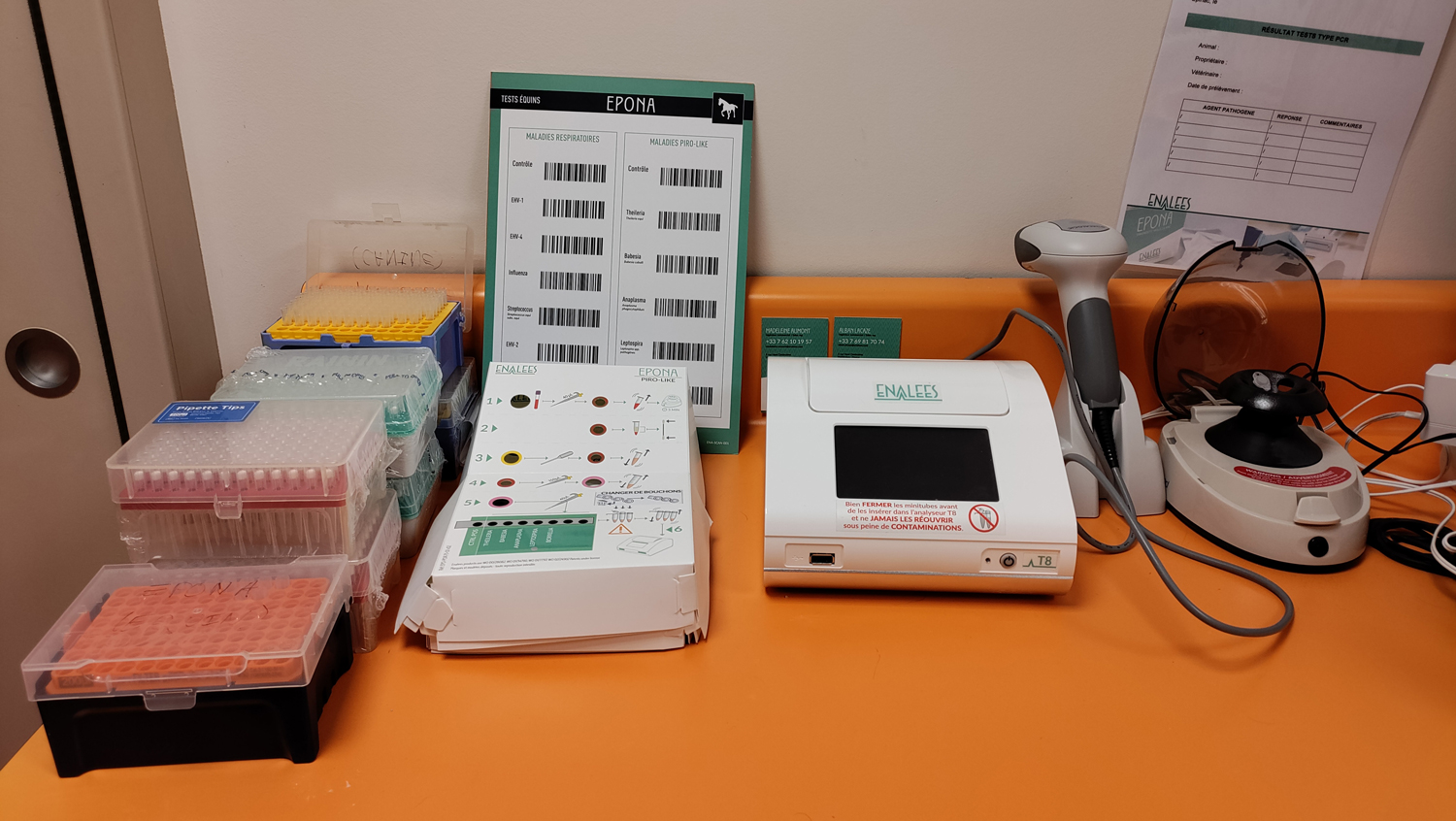 ENALEES Analyzer
To better explore the diseases of our companions, we use this PCR analyzer (DNA or RNA detection). To date, we can find out which pathogen is responsible for cat flu or hyperthermia in horses. Other diseases will be available soon.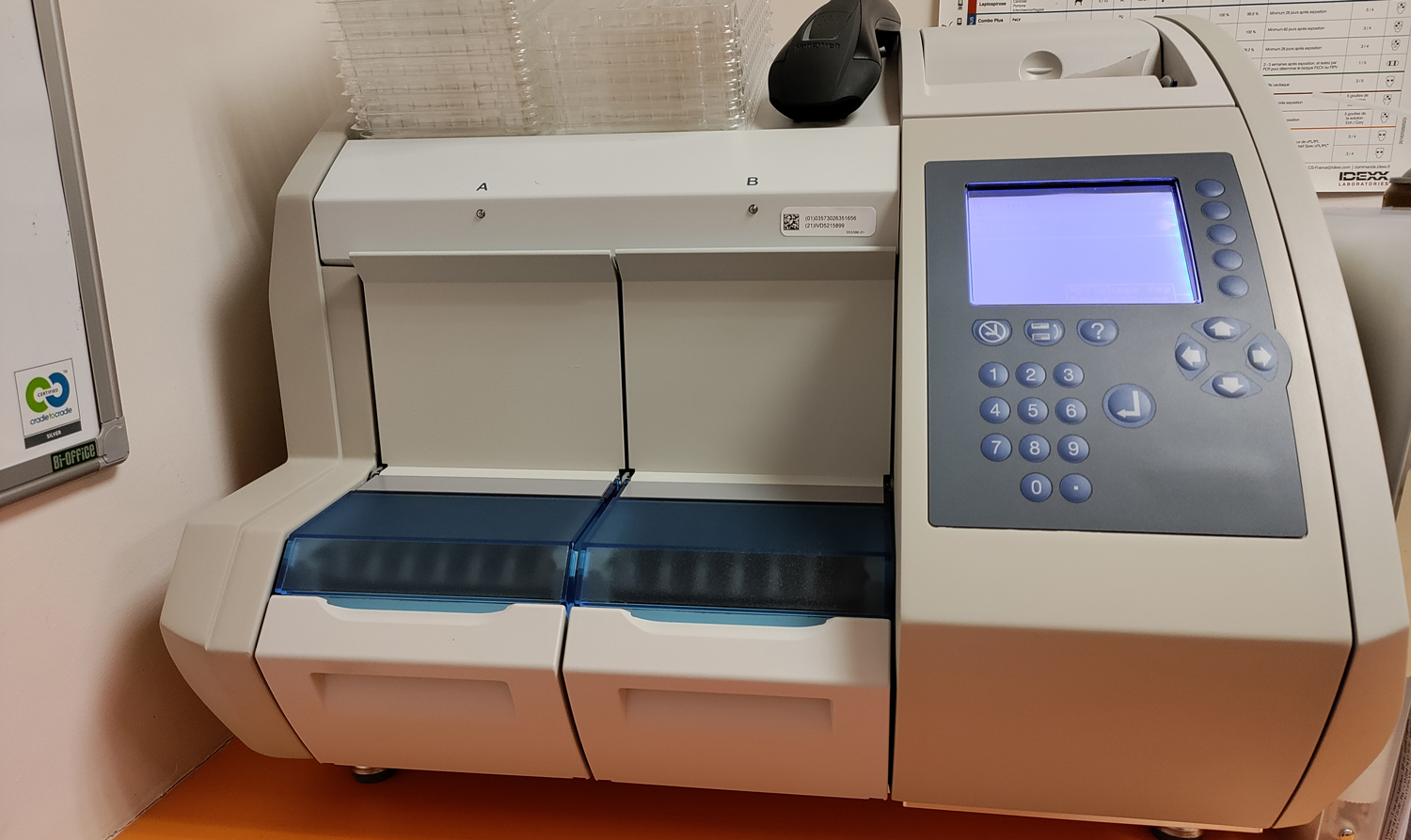 Progesterone Analyzer
This analyzer (MiniVidas from BIOMERIEUX) is the reference for ovulation monitoring in female dogs. It allows you to know the day of ovulation and therefore to organize the mating in an optimal way.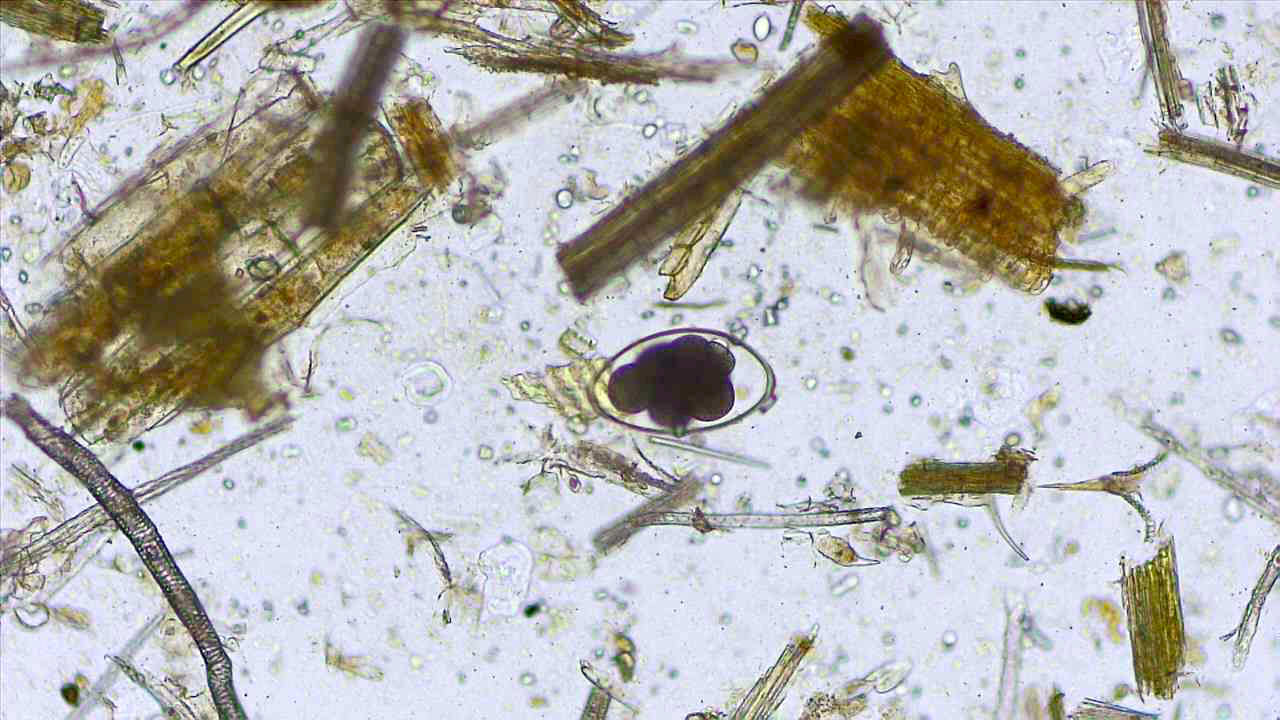 Eco-Responsible Parasitism Management
Deworming your animals is essential to maintain them in good health. But the excessive use of parasiticides can be harmful to the environment. This is why we offer you an eco-responsible management of parasitism with in particular the use of coproscopic examinations.
Our team welcomes your pets to ensure their daily health. Dogs and cats are received in separate consultation rooms to promote their well-being in the clinic.

Our veterinarians set up a personalized follow-up of your lactating and dairy farms. We put our expertise at the service of prevention and the quality of care.
Our clinic offers an equine general medicine service including dentistry and obstetrics. Our veterinarians travel at home by appointment and for emergencies.
The Monestoy veterinary clinic is located at 14 Le Grand Chemin in Epinac for more than 30 years. Our team is delighted to welcome you to its premises from Monday to Friday from 7:30 to 19h, and Saturday from 7:30 to 18h. Near Beaune and Autun, at the gateway to the Morvan Regional Natural Park, in the heart of Charolais, our clinic offers veterinary medicine services for your pets.
Mixed clinic, we intervene in the cattle farms (cattle, sheep, goats) of Bourgogne located in the south Côte d'Or and the north of the Saône et Loire. We also look after the horses we visit while visiting their place of detention
Our veterinarians provide an emergency service 24/7.

General medecine Preventive medecine







THE VETERINARIES OF THE
MONESTOY CLINIC
Always at your disposal, find out who are the veterinarians who welcome you and advise you on a daily basis.