Former employees of the Monestoy clinic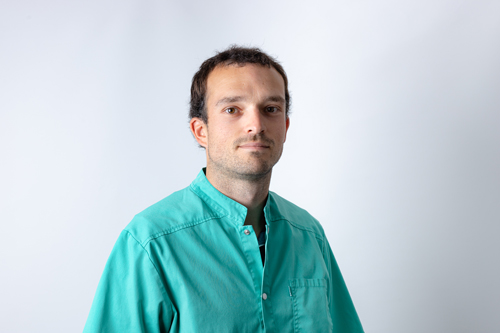 Thomas CACHARD 

Veterinarian Collaborator
Graduated from Ecole Nationale Vétérinaire de Lyon in 2018, I did internships all over France and in several areas. I like the rural environment and the contact with the customers. It was in Épinac that I enjoyed the most and where I decided to start my career. I practice general medicine and surgery of dogs, cats, horses and production animals.
I have a dog, which you may have already seen at the clinic.
Dr Nicolas YUS
salaried veterinarian
Graduated from the National Veterinary School of Lyon in 2019, I am the "youngest" of the team. Breedersson, I have always been sensitive to the animal welfare. My interest in medicine and surgery naturally led me to become a vet and gave me the desire to specialize in livestock.
After completing several internships in France and Canada, I started my career at Épinac vetclinic.